Akwa Ibom Isongo!
E me di o!
Countdown to the 2014 National Convention (Scottsdale, AZ)...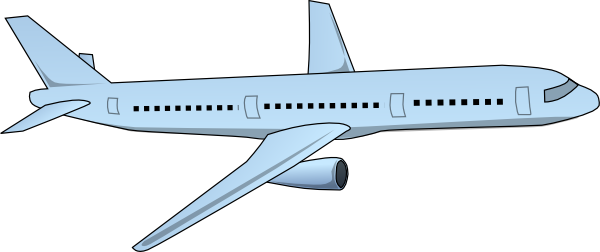 2014 National Convention Arrival Airport:
Phoenix Sky Harbor International Airport
(Code: PHX)
Ground Transportation Information Coming Soon...
Not Coming for the Convention? Not a Problem. Click the Button below to Donate Online:
---
Buy your Raffle Ticket and/or Cultural Night Ticket Online:

Register for the Convention Online | Visit the convention's official web page...
Online Hotel Reservation
---
Press Release: AKISAN USA 2014 National Convention
Date Posted: July 10, 2014

Notice is hereby given that the 2014 National Convention of Akwa Ibom State Association of Nigeria USA Inc. will hold in Scottsdale, Arizona on from August 7 - August 10, 2014 at the DOUBLETREE Resort by Hilton Paradise Valley, 5401 N. Scottsdale Rd., Scottsdale, AZ 85250-7090

Arrival Airport: Phoenix Sky Harbor International Airport (PHX)
Reservation Phone Number: 480-315-2347 (Manager's Direct Number) OR 1-800-498-7396
Reservation Code: AKI
Onine Reservations: Visit the hotel's website

AKISAN group Rate: $99.00/night
HOTEL ROOMS ARE STILL AVAILABLE...BOOK NOW!

For more details, read the latest press release and/or visit the convention's official web page...

---
Election 2014 - Meet the Candidates:
Uduakobong "Etukad" Ubon (AKISAN Arizona)
Date Posted: June 2, 2014

WHY I AM RUNNING FOR THE OFFICE Of AKISAN PRESIDENCY:

For AKISAN to be transformed into a prosperous, ethnically harmonious, caring, and pace-setting association we must formulate and implement strategic policies and programs for achieving these attributes and assisting member chapters and communities achieve their optimum potentials. This vision had long been crafted by the founders of this great Association.

My "4-Point Agenda" - that will help me and my team bring AKISAN to its original status: Leadership, Trust, Sincerity & Integrity, Transparency & Credibility.

For any questions that you may have and/or to discuss my candidacy further, I may be reached via the following means: (646) 250-1277, uubon6@yahoo.com

Visit my Website
Download My Manifesto (PDF)
---
Election 2014 - Meet the Candidates:
John James Etim (AKISAN Philadelphia)
Date Posted: May 29, 2014

I am God fearing, personable and family oriented. I lead selflessly and by example, while taking into consideration the dignity and comfort of the members of the group. I am dedicated to, and passionate about the overall AKISAN mission as a "MEMBERSHIP" organization.

Our association is in dire need for reform. The relationships that formed the fabric that held us together have been broken and our finances are in shambles. My goal is to craft a leadership model aimed at reform, to address these compound issues. Furthermore, I will appeal to the Board of Trustees and the Council to put in place a process that will continue to guarantee a better management of our financial as well as other resources.

To contact me, call me at 215-519-3846 or email me at jjetim@gmail.com

For more information about me and my candidacy, download my manifesto (PDF) and/or visit my campaign website...
---
Candidates for the 2014-2016 Board of Trustees Open Positions
Mr. Joseph Idiong
Read my Manifesto
(PDF)
Mr. Monte Ekott
Read my Manifesto
(PDF)
---